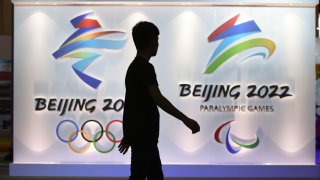 The Biden administration is expected to announce a diplomatic boycott of the 2022 Winter Olympics in Beijing this week, a senior administration official told NBC News late Sunday.
A diplomatic boycott would mean that no U.S. government officials would attend the games, but U.S. athletes would still be allowed to compete.
A full boycott was not anticipated.
CNN first reported the news of the expected announcement.
Read the full story at NBCNews.com