So far in these Pyeongchang Olympics, the United States snowboarders have led the way, netting four of America's five gold medals. On Sunday, the skiers will try to catch up.
Two events could provide a medal haul for the U.S.: Men's skiing slopesstyle and men's giant slalom. The Americans combined for four medals in the two events in Sochi, including a slopestyle sweep.
Here are our 5 to Watch for the next 24 hours in Pyeongchang:
American World Champion Well-Positioned for Aerials Final
American freestyle skier Jonathon Lillis made his Olympic debut ranked 10th in the world but he's now No. 1 in the rankings headed into the men's aerials finals. Lillis, the reigning world champion, nailed his quadruple twisting triple back flip Saturday with his first jump for a score of 127.44, the highest of the night. He'll have the advantage of going last on Sunday's medal event.
China's Qi Guangpu is also expected to contend for hardware. His teammate Jia Zongyang, Russian athlete Ilia Burov and Australia's David Morris also boasted high scores in qualifications.
The other two Americans in the event, Mac Bohonnon and Eric Loughran, failed to make it through qualifications, as did Anton Kushnir, the reigning gold medalist from Belarus.
Watch the aerials final on digital platforms at 6 am ET Sunday morning.
Mr. GS Goes for Third Giant Slalom Gold
There's a reason they call Ted Ligety Mr. GS. He's a two-time Olympic gold medalist in the giant slalom, and he's won three world titles. If he's going to wind up on the podium in Pyeongchang, this is the event where it's most likely to happen.
Of course, Mr. GS won all those medals and titles before a bad crash in 2016. He was sidelined for over a year recovering from an injured knee and back surgery. Now, at age 33, he's trying to show he's still one of the world's best.
So far in Pyeongchang, he finished fifth in the Alpine combined, and he skied off the course in the super G.
For Ligety to win gold, he'll have to beat one his longtime rival and friend, Austria's Marcel Hirscher. Hirscher won an unprecedented sixth straight overall World Cup title last season, and his 55th World Cup victory in the giant slalom in January. He won the first Olympic gold medal earlier this week, in the Alpine combined.
Watch live on NBC's primetime coverage beginning at 8 p.m. ET Saturday.
Watch the first run on digital platforms at 8:15 p.m. ET Saturday.
Watch the second run on digital platforms at 11:45 p.m. ET Saturday.
U.S. Goes for Repeat Sweep
Three Olympic medals have been awarded in the men's skiing slopestyle event — and they all went to America.
The event debuted in Sochi four years ago, and Americans took all three medals. Now, they're hoping for a repeat sweep.
Gus Kenworthy, who won the silver medal four years ago, and Nick Goeppert, who won the bronze, lead the U.S. contingent this time. McRae Williams rounds out the team.
Norway's Oystein Braaten is expected to provide the stiffest competition. He won both X Games titles last season.
Watch live on NBC's primetime coverage beginning at 8 p.m. ET on Saturday.
Watch the qualifying rounds on digital platforms at 8 p.m. ET on Saturday at http://stream.nbcolympics.com/freeskiing-mens-slopestyle-qualifying?chrcontext=wbts
Watch the elimination rounds on digital platforms at 11:15 p.m. ET on Saturday.
Secrets of Aerodynamics: How Milliseconds Matter to Skiers
Secrets of Aerodynamics: How Milliseconds Matter to Skiers
Olympic medals in alpine skiing can be won and lost by split seconds so athletes spend countless hours studying the effects of aerodynamics and positioning. NBC10 Boston Winter Games analyst and former Olympic skier Pam Fletcher explains how equipment and technique can make a huge difference to skiers at the Winter Games.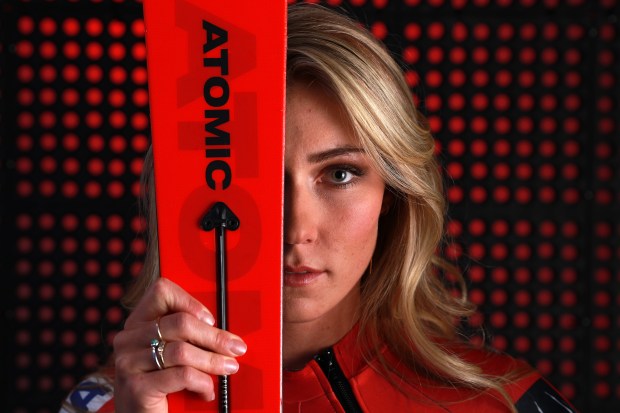 Meet the 2018 Winter Olympians From New England
Check It Out: US Ski Patrol Keeps Slopes Safe at Olympics
NBC10 Boston reporter Audrey Asistio profiles the American ski patrol at the Olympics. Like the athletes they protect, the ski patrol has undergone a wealth of training and experience.
"We're all instructors in medical care and we spent hundreds and hundreds of hours preparing for this moment," said one of the ski patrol members. "So although we're not up there winning medals, you know we feel just as excited and accomplished. We think we are the elite team."