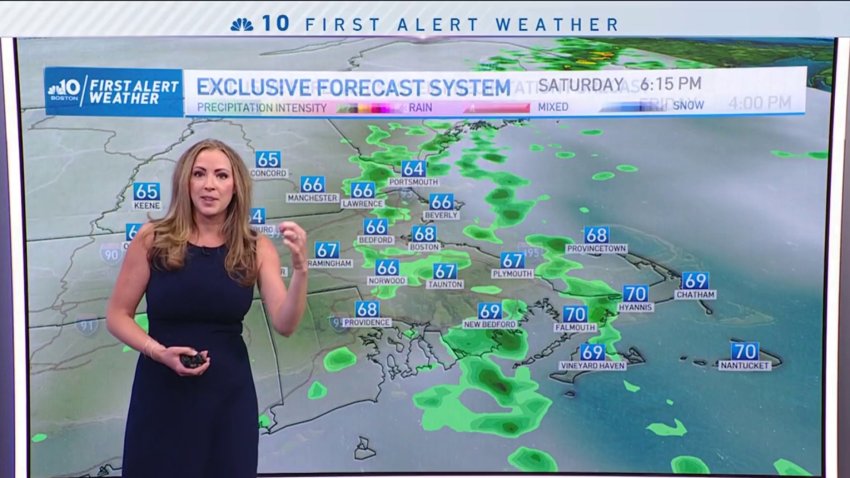 Friday night: lows in upper 60s,
Saturday: Highs in 70s, partly cloudy with showers before 6 a.m,. sun peaks at times, then showers return for the evening and overnight into Sunday.
Today (Friday): Scattered showers & downpours, humid. Highs in the 70s. Overnight Friday Night: Showers shift to Cape Cod. Lows in the 50s, 60s east. Saturday: Clouds, returning PM showers. Hig...