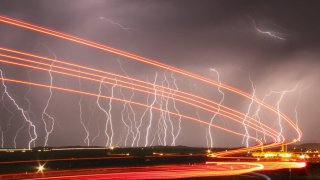 It's that time again! "Mad Money" host Jim Cramer rings the lightning round bell, which means he's giving his answers to callers' stock questions at rapid speed.
Axsome Therapeutics Inc: "They're trying to cure pain. ... We know who didn't do it well, and we're not even going to mention it."
Icahn Enterprises LP: "You don't know what's in it. ... You can't make a good judgement."
FS KKR Capital Corp: "I say, pass."
GXO Logistics Inc: "Buy some here, buy some a little bit lower."
Sociedad Quimica y Minera de Chile: "Fertilizer's in short supply and so is lithium. That makes that stock a buy in my eyes."
nCino Inc: "As much as I like nCino, I like its product, it's losing money. So, we can't buy it."
Sign up now for the CNBC Investing Club to follow Jim Cramer's every move in the market.
Disclaimer
Questions for Cramer?
Call Cramer: 1-800-743-CNBC
Want to take a deep dive into Cramer's world? Hit him up!
Mad Money Twitter - Jim Cramer Twitter - Facebook - Instagram
Questions, comments, suggestions for the "Mad Money" website? madcap@cnbc.com
Copyright CNBC