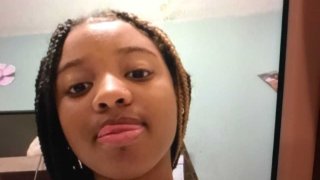 Police in Worcester, Massachusetts, are looking for a missing teenager.
Police say 14-year-old Sahvana Carpenter left her home on Warner Avenue around 3:30 p.m. Friday.
Carpenter, described as being about 5'1 and 100 pounds, was last seen wearing a white T-shirt, penguin pajama pants and a nose ring.
Police noted that she may be with her cousin, Ciara.
The Worcester Police Department also said Friday it was looking for another teen who had been reported missing. Authorities later said 13-year-old Malcolm Oratokhai had been found safe.
Oratokhai is described as being about 5'6 and 150 pounds. When he was last seen, he was wearing a black sweatshirt that says "Parish Nation," black sweatpants and gray socks, police said.
The Worcester Police Department asked anyone with information about either missing teen to call 911.