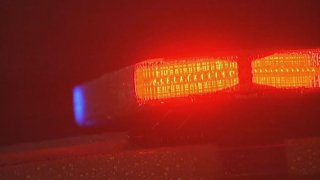 Four people have been charged in connection with an alleged hate crime in Salem, Massachusetts, last week.
According to Salem Police, the four suspects are accused of harassing the victims at the Wendy's on Lafayette Street last Friday. The victims reported that a group of young men were using derogatory terms related to their perceived sexual orientation. The victims said they tried to leave and the group followed them outside.
While outside, one of the victims said they were hit in the head by something, which investigators later said was a gel-filled bead known as an "Orbeez," which are shot from toy pellet guns.
One of the suspects, 18-year-old Dominick Jayden Espinal, was charged with assault and battery with a dangerous weapon, assault to intimidate, and a civil rights violation. Another adult and two younger suspects will be issued summons to court for assault to intimidate and civil rights violations.
"All people deserve to go about their lives without fear or intimidation," Salem police said in a media statement. "The Salem Police Department wants the community to know that they have a partner in their police department, and to feel safe in reporting any similar crimes."