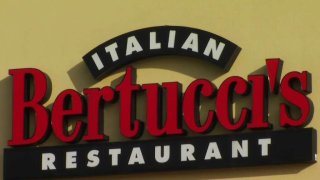 [This story first appeared on Boston Restaurant Talk.]
Less than a week after we reported that another location of a local chain of Italian restaurants had closed, it has now been learned that yet another outlet has shuttered as well.
According to multiple sources (including Clayton Daher, who first told us), Bertucci's in Peabody is no longer in business, with a check within the locations section of the chain's website seeming to confirm this. On Friday, it was reported that the Needham location of the chain had closed as well, and both the Peabody and Needham restaurants have joined a number of other outlets of the Northborough-based chain that have closed over the past several years, including at Alewife in Cambridge, Kenmore Square in Boston, and Faneuil Hall, as well as Andover, Beverly, Brockton, Canton, Marlborough, North Attleboro, and Woburn--and as stated earlier, the business also filed for Chapter 11 bankruptcy toward the end of 2022.
The address for the now-closed location of Bertucci's in Peabody was 15 Newbury Street (Route 1), Peabody, MA 01960. The website for the chain can be found at bertuccis.com.
[Earlier Article]
Bertucci's in Needham Has Closed
Copyright Boston - Boston's Hidden Restaurants