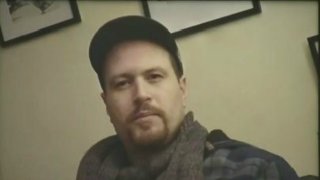 An investigation released Monday by the Suffolk District Attorney's Office says that two Boston police officers who fired 15 gunshots at a suspect armed with a replica BB gun outside of Brigham and Women's Hospital three years ago should not face criminal charges.
Forty-one-year-old Juston Root was shot by police after threatening security guards at the hospital on Feb. 7, 2020. He appeared to be armed, but police later determined his weapon was a semi-automatic BB pistol.
Officers opened fire, and at some point, a hospital parking attendant was shot, but not fatally. Root fled in a car and was eventually shot and killed by police in Chestnut Hill after crashing. A total of 31 shots were fired at Root by police, and he was hit 26 times.
The Norfolk District Attorney's Office, which covers the Chestnut Hill area, concluded in March of 2020 that the six officers' use of force in the fatal shooting was "objectively reasonable and justified."
The Suffolk District Attorney's investigation focused solely on the shooting outside of the Boston hospital.
Senior Assistant District Attorney John Dawley, who conducted the review, wrote that his investigation determined "there were no violations of a criminal offense and charges should not be sought." He said both officers "thought Root had a firearm and thought they heard him fire it," which is why they shot at him.
Neither officer was wearing a body camera at the time of the shooting, the investigation showed.
After his own review of the investigation, Suffolk District Attorney Kevin Hayden said he concurred with Dawley's conclusion "that no criminal charges are warranted" in connection with the conduct of the officers in the case.
"These cases are always difficult and always tragic, both for the families of the wounded or deceased and for the officers involved," Hayden said.
Dawley said the matter should be referred to the Boston Police Department "for whatever administrative actions should be addressed."
Root's family filed a wrongful death lawsuit in 2020 against the officers involved. They maintain he had bipolar and schizoaffective disorders and was seriously wounded and posed no threat when he was shot and killed.
Root's sister, Jennifer Root Bannon, renewed her calls for an independent investigation into the events that led to her brother's shooting during an interview with WBUR last week.
"I want to see an end to qualified immunity; fatal shootings by police be independently investigated," she told WBUR. "I want to see more community-based policing. I also think it's helpful for them to have more crisis intervention training."