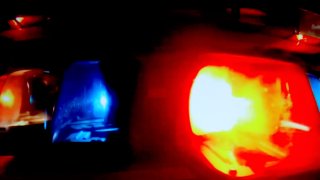 Authorities arrested and released photos of a man accused of raping multiple women at gunpoint, asking for the public to report any information that could help with the investigation.
Hampden County District Attorney Anthony Gulluni announced the arrest of Ali Ghaffar, 20, of West Springfield, during a press conference at his Springfield office Wednesday morning.
The accused rapist allegedly assaulted at least six different women over a nine month timeframe.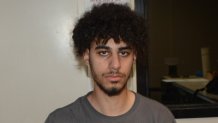 Sign up for our Breaking newsletter to get the most urgent news stories in your inbox.
State police contacted the district attorney's office after a woman was seen walking along the Massachusetts Turnpike in West Springfield shortly before 10 p.m. on March 24. She told police she had been raped and threatened with a gun by a man she did not know from whom she had accepted a ride.
The man left the victim in a wooded area and fled in his vehicle, authorities said. The woman was taken to Baystate Medical Center.
During the investigation, state police assigned to the district attorney's office learned police in West Springfield had been investigating a series of similar sexual assaults near the Bear Hole Reservoir in the previous eight months.
Four incidents took place in the Amostown Road area between June 11 and Feb. 19. A fifth assault was reported at West Springfield Middle School on Feb. 26, and a sixth on Morgan Road on March 4.
"We know, quite frankly, he preyed on vulnerable women, women from a certain area in Springfield," Gulluni said at a press conference. "We know sometimes that these situations are not reported and that women, particularly in these kinds of situations, would not be immediately willing to come forward to law enforcement for fear — for lots of reasons. And one of our objectives today is to let the public know, and any other victims know, that this individual is now held ... and that they'll be safe if they come forward and bring this information to law enforcement."
On March 30, after authorities had begun investigating whether the incidents were connected, another sexual assault was reported on Morgan Street in West Springfield near the Bear Hole Reservoir.
Investigators identified the car used in that incident as one belonging to Ghaffar, who was visually identified by two of the victims, Gulluni's office said. He was arrested on March 31.
"There was no doubt this team of investigators had stopped another rape before it could happen," Gulluni said Wednesday.
Ghaffar was initially charged for assaults on two survivors. On April 2, a DNA sample from Ghaffar was determined to be a "very likely match," Gulluni said, to the sample taken from the survivor of the March 24 assault.
"The resources through this office in the Massachusetts State Police and its crime laboratory were leveraged in order to further an investigation in an incredible timeline," Gulluni said. "The request was made and a report was issued, confirming the DNA match in a matter of about three days, which is extraordinarily quick. And again, that was all driven by the investigators here the agencies here and in the interest of protecting other women from this individual."
In total, Ghaffar has been charged with two counts of rape, four counts of aggravated rape, one count of armed kidnapping with sexual assault, one count of assault with intent to rape, four counts of assault and battery with a dangerous weapon, four counts of kidnapping and four counts of threat to commit a crime.
The investigation continues. Ghaffar is currently held without the right to bail pending a dangerousness hearing scheduled for April 21. Gulluni asked anyone watching with any information about this case to call 413-505-5993 or 413-263-3210.
Tips can also be texted to 2746372 with the word "solve."