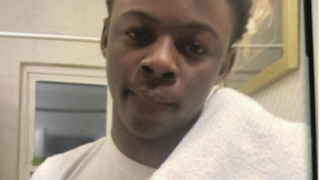 Dedham, Massachusetts police are searching for a teenager who went missing Saturday.
Dejaun Mitchell, 14, was last seen leaving from his home in Dedham Saturday afternoon, police said in a Twitter post.
Mitchell is approximately 5'8'' and weighs 140 pounds. He was last seen wearing a blue hooded sweatshirt, sweatpants and blue and black Nike Air Jordan sneakers, according to police.
Anyone with information is asked to call Dedham Police at 781-751-9300.