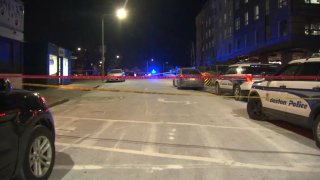 A double shooting late Saturday night in Boston's Mattapan neighborhood is under investigation, Boston police said.
According to Boston police, two people were shot in the area of 473 River Street around 11:12 p.m.
Boston EMS quickly arrived on scene and the victims were taken to a local hospital with non-life-threatening injuries, police said.
No other information was immediately available. An investigation is ongoing.