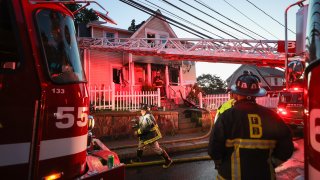 Firefighters in Boston are responding Wednesday morning to a house fire in Roslindale.
The house fire broke out at a home on Beech Street. The people in the home were able to exit safely.
A firefighter was taken to the hospital by Boston EMS for a non-life threatening injury.
Additional information has not yet been made available.