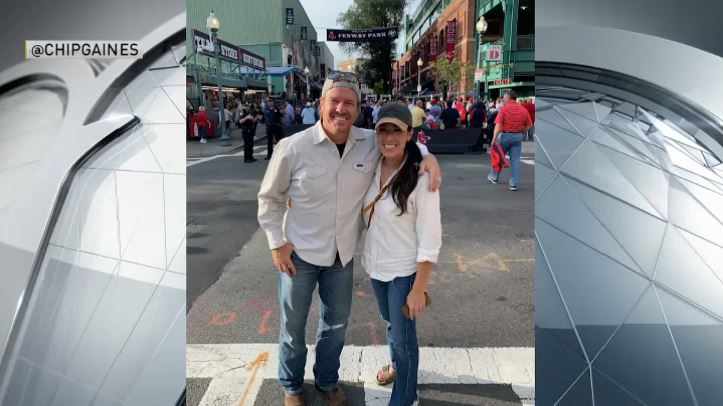 Chip and Joanna Gaines, stars of HGTV's "Fixer Upper," went to a Red Sox game at Fenway Park Thursday night.
Chip tweeted the sweet photo of him and his wife on Jersey Street in Boston along with the note, "what a dream!!"
The Red Sox fell to the Minnesota Twins 2-1 Thursday night.