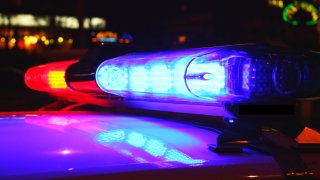 One person is dead from a Saturday afternoon crash on Interstate 95 in Sharon that closed an exit and diverted traffic, officials say.
Police responded to a single-vehicle crash around 3:30 p.m. When they arrived on scene, officers observed a 2002 Chevrolet Silverado that had struck a guardrail, continued into the woodline and struck a tree.
Christopher Smith, 54, of Waltham, was identified as the operator of the vehicle. He was the sole occupant.
Smith was pronounced dead at the scene by the Sharon Fire Department and EMS.
The crash led to the closure of Exit 9, according to Massachusetts State Police, and traffic was diverted to Route 1.
The cause and circumstances of the crash remain under investigation.