After the murder of Yarmouth police officer Sean Gannon in April, the NBC10 Boston Investigators took the lead immediately, examining the system that let yet another violent criminal out on the streets. In the murders of the last four police officers, we uncovered a Massachusetts system now in question with the governor's office.
We repeatedly found judges who had the chance to keep the eventual shooters behind bars, but instead released them. In a rare opportunity, three Massachusetts police chiefs who lost officers sit down together with our team calling for change: "Somebody help us!"
In Judging the System, the NBC10 Boston Investigators question why career criminals keep being let go and what will it take to stop it.
Man Involved in Fatal Crash Had Been Arrested for Drunk Driving 2 Months Earlier
The district attorney on Cape Cod says Mickey Rivera, involved in a deadly crash in Cotuit, Massachusetts, should not have been released following an earlier drunk driving arrest. CLICK HERE
Chief Concerns: 3 Mass. Police Chiefs Calling for Change in Wake of Sgt. Gannon's Death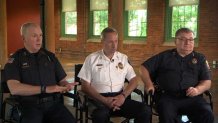 Three Massachusetts police chiefs, all of whom have had officers killed by career criminals, are calling on state leaders to reexamine key parts of the state judicial system nearly two months after a violent criminal with a long record was accused of killing a Yarmouth police officer. CLICK HERE
In the Shadow of Tragedy: Gannon's Death Has Lasting Impact on Cape Officers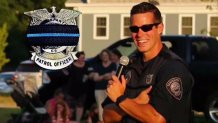 Yarmouth police Sgt. Sean Gannon was killed serving a warrant in Barnstable in April. Two other officers backed Gannon up on the call. Numerous others responded after Gannon was shot. As the media noise fades, the radio calls from that day can still whisper like a ghost in the deafening silence that remains for the officers involved. CLICK HERE
Yarmouth Police Chief Channels Anger Into Push for Change
More than a year before he was murdered, Yarmouth Police Officer Sean Gannon was in court, trying to keep the man now charged with his death behind bars. CLICK HERE
Calling for Change: Police Unions Say More Must Be Done to Protect Officers
Local
In-depth news coverage of the Greater Boston Area.
After three officers were murdered by career criminals, pressure is mounting, including from national groups, for change to how Massachusetts evaluates criminals for release. CLICK HERE
Judging the System: Deputy Shooting Raises New Questions About Bail in Massachusetts
[[486879921, C]]
John Williams was released on bail in Massachusetts before allegedly shooting and killing sheriff's deputy Eugene Cole in Maine. CLICK HERE
3 Police Officers Killed, 3 Career Criminals Charged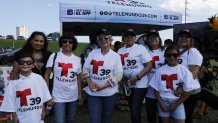 Two police chiefs are calling for a change to a system that has freed three violent offenders who went on to kill three police officers. CLICK HERE
AUDIO: Judge's Warning to Man Who Eventually Killed Officer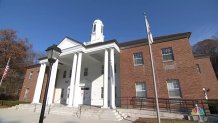 Courtroom audio reveals Judge Andrew Mandell's warning to Jorge Zambrano three months before Zambrano killed Auburn Police Officer Ron Tarentino Jr. CLICK HERE
Convicted Cop Killer Arrested Again
Terrell Walker, who served 12 years for manslaughter after his first-degree murder conviction was overturned in the death of a Boston Police detective, has been in and out of prison for decades. CLICK HERE