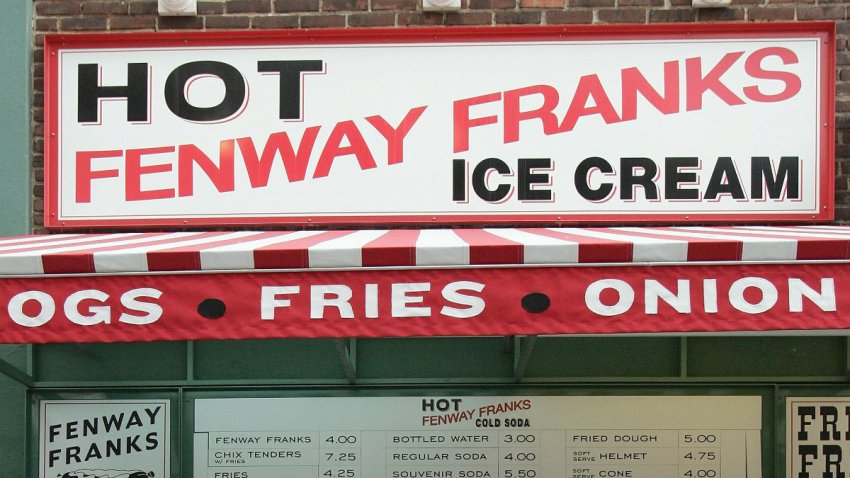 For Red Sox fans who can't make it to Fenway Park on Monday for Opening Day, they can still celebrate will ballpark-themed food and drinks around Boston.
If you're craving a Fenway Frank Boston.com says you can head to City Tap House starting at 11:30 a.m. Fans can get a chili cheese Fenway Frank and Narragansett Tall Boy beer for $8 and the game will be played on all 11 of the restaurants TVs.
Tamo Bistro & Bar in the Seaport will be offering two Fenway Franks and chips for $14.
Local
In-depth news coverage of the Greater Boston Area.
South Street Diner is giving away a free Fenway Frank with the purchase of a single beer from 11 a.m. until 10 p.m. If you show up in Red Sox gear, you'll be entered to win Red Sox tickets.
Coppersmith in South Boston will offer $2 hot dogs as well as soft pretzel sticks with roasted jalapeno maple and mustard for $8, sweet potato tater tots with gorgonzola cheese, pecans, and maple for $, and a homemade sausage link for $9.
More interested in just drinks? Head to Cask 'n Flagon to try one of their baseball-themed cocktails.
They will be serving the "Green Monstah" which includes Cruzan citrus rum, fresh lemon juice, Midori, and peach liqueur for $9.95.
If you're more of a Jim Bean- fan, you can try the Beamed with a Ball which is made of orange juice, grenadine, Jim Bean, and Cointreau for $11.
Tapestry will be hosting a Red Sox patio party with live music, beer on tap, and baseball appetizers like pigs in a blanket.