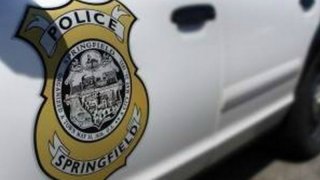 An investigation into a deadly shooting has gotten underway in Springfield, Massachusetts, after a man died after being shot over the weekend, police in the Bay State's third largest city said.
Officers with the Springfield Police Department responded to the 200 block of Main Street in the city's Indian Orchard neighborhood just after 2 a.m. Saturday for a report of shots fired and a victim, the department's public information officer said on social media.
Police found a man who had been shot and gave him first aid, before he was taken to Baystate Medical Center where he died from his injuries.
An investigation remained underway on Monday by the Springfield Police Homicide Unit and the Hampden District Attorney's Office. Anyone with information is being asked to call Springfield detectives at 413-787-6355. People may also remain anonymous by texting CRIMES, typing SOLVE, followed by the tip.
Additional details, including the name of the man killed and information about any possible suspects, have not been released.