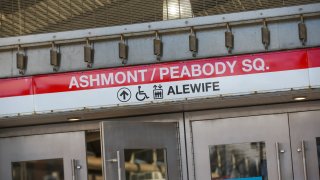 A man was stabbed at Ashmont Station Sunday morning around 6 a.m. during a physical fight with another man, said police.
The man was stabbed in the shoulder and taken to a nearby hospital, and police arrested the man responsible as he was leaving the station, said police.
Police said the man who was stabbed will recover from the wound.
Police said they charged the man responsible for Assault & Battery by means of a Dangerous Weapon-Knife.
The cause of the fight is unclear, and the names of the two men have not been made public. Transit Police detectives are investigating the altercation, said police.