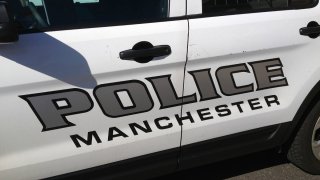 Police in Manchester, New Hampshire, have arrested a man who has been wanted in connection with the death of a 5-month-old pit bull puppy back in December, according to a news release from the agency.
William Farnsworth, who is 29, has been arrested and has been scheduled to appear in Hillsborough Superior Court on Friday for an arraignment.
Police said in their news release that an investigation showed that the puppy had been assaulted and died from their injuries.
Officers found Farnsworth early Friday morning in Manchester based off a tip, and he is now facing multiple charges — felony animal cruelty, witness tampering, falsifying evidence and two counts of possession of a controlled drug, after police allegedly found suspected heroin/fentanyl on him when he was arrested.
It wasn't immediately clear if Farnsworth had obtained an attorney to speak to the charges he is facing.