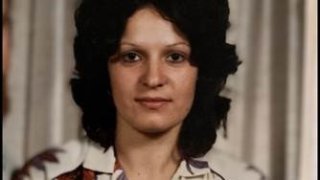 As prosecutors on the South Coast of Massachusetts take a renewed look at missing persons cases from the past five decades, they hope the public will give them new clues about the disappearance of a Fall River mom 35 years ago.
Clotilde "Claudette" Arruda Tremblay was living on Pearce Street with her husband and daughter when she disappeared at the age of 33 in 1988, according to the Bristol County District Attorney's Office. Her disappearance is considered suspicious.
Tremblay's husband, Robert, has said that his wife left him that year for another man, but prosecutors said there is no evidence that he reported her disappearance to law enforcement, and there hasn't been a trace of her since that time.
Family and a neighbor have both doubted that claim, saying that she was very close to her 8-year-old daughter, prosecutors said, adding that her family has rejected the idea that Tremblay would voluntarily run off with another man.
Tremblay — whose maiden name is Arruda — was born in St. Miguel in the Azores, and later settled in Fall River, where other family members also lived. She married her husband in 1980, and worked as a machine operator at the F&F Braid Company, which was on the same street as her home.
Anyone with information is being asked to contact Lt. AnnMarie Robertson of the Massachusetts State Police at 508 961 1918 or Lt. John MacDonald of the Fall River Police Department at 508 324 2796 ext. 253. Portuguese-speaking callers can contact Detective Luis Vertentes of the Fall River Police Department at 508 324 2796, ext. 260.
In 2022, DA Tom Quinn's office announced that it was expanding its Cold Case Unit to include a group of missing persons as well.