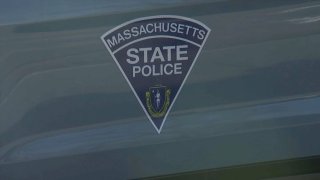 A missing boater was found dead Sunday afternoon in North Brookfield, Massachusetts, following a large water search by state and local agencies.
The North Brookfield Fire Department confirmed the man, who went missing Saturday while boating on Lake Lashaway, was found by sonar around 12:20 p.m. Sunday. His body was later recovered by divers.
Search crews were first called to the lake around 9:30 p.m. Saturday to look for the man, who had last been seen about three hours earlier. Massachusetts State Police said the man's boat had drifted back to shore without him onboard and he was believed to be in the water.
Multiple fire, police and dive team units set up at the boat ramp on Shore Road and began their search, which also included a drone and state police helicopter. Divers were searching near a dock in the area where the boater had last been seen, and sonar was used by all fire department boats.
The search continued until midnight, at which time officials determined the rescue mission had unfortunately turned into a recovery operation, the fire department said.
The Lake Lashaway community association put out an emergency alert requesting that boats not be taken out on the water until further notice. People were also asked to avoid the area.
The search resumed around 8 a.m. Sunday, and included a fire department canine who searched the grounds where the boater was last seen.
Local
In-depth news coverage of the Greater Boston Area.
After the dog finished doing his job, boats and divers continued their search. Around 11:30 a.m., environmental police deployed a high-tech sonar to continue the search where the divers had guided them, and the man was located less than an hour later. Divers then worked to recover the boater's body.
The North Brookfield Fire Department thanked everyone who assisted in the search, and extended its deepest condolences to the boater's family and friends.
Officials have not released any information about the man, including his name or age.