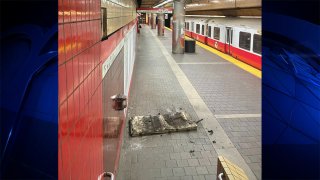 Travelers were surprised Wednesday afternoon when debris fell from the ceiling of a busy MBTA station in Cambridge, Massachusetts.
The incident happened at the Harvard Red line stop. The MBTA said an insulation panel came down on the southbound platform.
No one was injured, the MBTA said.
A second panel was also being removed from the ceiling as the MBTA was inspecting the situation.
No further details were immediately available.