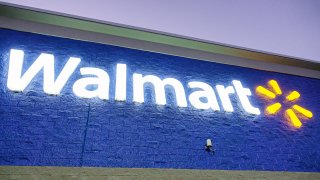 The New Hampshire Department of Safety said it is monitoring "multiple calls" for bomb threats at Walmart stores across the state on Wednesday morning.
"Multiple state agencies are assisting local law enforcement agencies that are responding to those calls and with the investigation into those calls," the agency said in a statement. "The New Hampshire Information and Analysis Center is assisting by sharing information between local, state and federal agencies."
The state said other Walmart stores across the country have reported receiving hoax threats in recent days.
Officials in New Hampshire said the local threats are believed to be a hoax, but they will be taken seriously until their validity can be determined.