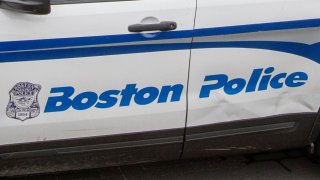 A person was taken to the hospital Sunday after being shot in Boston's Dorchester neighborhood, police said.
Boston police were called to Dorchester Avenue and Devine Way around 5:13 p.m. for a reported shooting.
Responding officers found one victim, who was taken to a local hospital with what are believed to be non-life threatening injuries.
There was no immediate word on any arrests.
An investigation is active and ongoing.
​