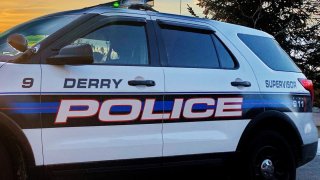 A school van crashed in Derry, New Hampshire, on Tuesday morning, but police say no one was injured.
The crash was reported around 7:17 a.m. on Windam Depot Road, police said. A small school van rolled onto its side. Several students were on board at the time, but no injuries were reported.
The students were placed onto another bus and taken to school, police said.
Snow and slippery roadways were reported in parts of southern New Hampshire at the time of the crash.
No further details were available.