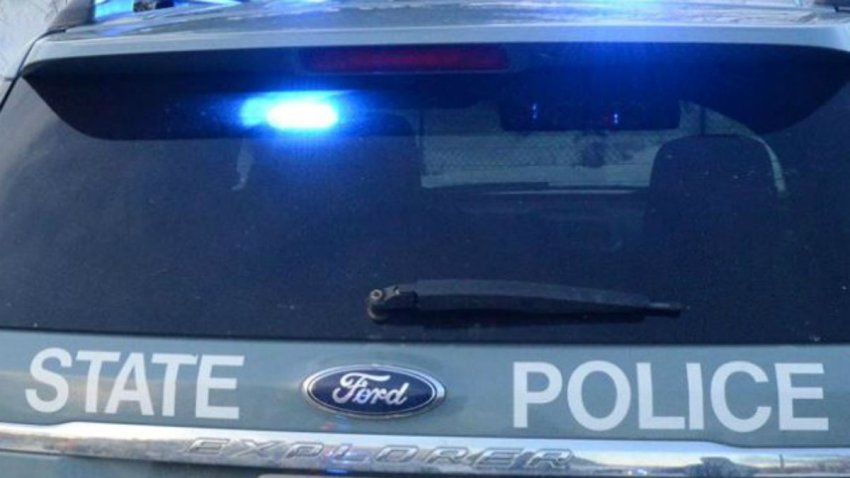 Massachusetts State Police say street racing might have contributed to a fatal crash on Interstate 93 in Braintree over the weekend, and they're asking for the public's help in identifying the vehicles involved.
The crash, which occurred just before 9 p.m. Sunday on I-93 north just prior to Exit 6, resulted in the death of 46-year-old Michael Wojdag of Hanson, state police said. He was driving a black 2018 Chevrolet Tahoe SUV that went off the road after it was struck by a black 2019 Honda Civic sedan, which also went off the road.
Two other occupants of the Tahoe, a 45-year-old woman and a teenage boy, were taken to South Shore Hospital with minor injuries. The five occupants of the Civic were not injured, but they remained on scene and cooperated with investigators.
State police said the evidence collected so far suggests the possible involvement of two other unidentified vehicles that were traveling at high rates of speed, possibly racing each other. One of those vehicles might have hit the Civic, forcing it into the Tahoe.
The two unidentified vehicles did not remain at the scene. The only description at this time is that one of the other vehicles was a sedan.
Anyone with information about the other vehicles believed to have been involved in the crash or any vehicles that were driving at high rates of speed on I-93 in the Braintree area around 9 p.m. Sunday is asked to call state police at 617-698-5840 or 617-740-7544.
More Massachusetts stories