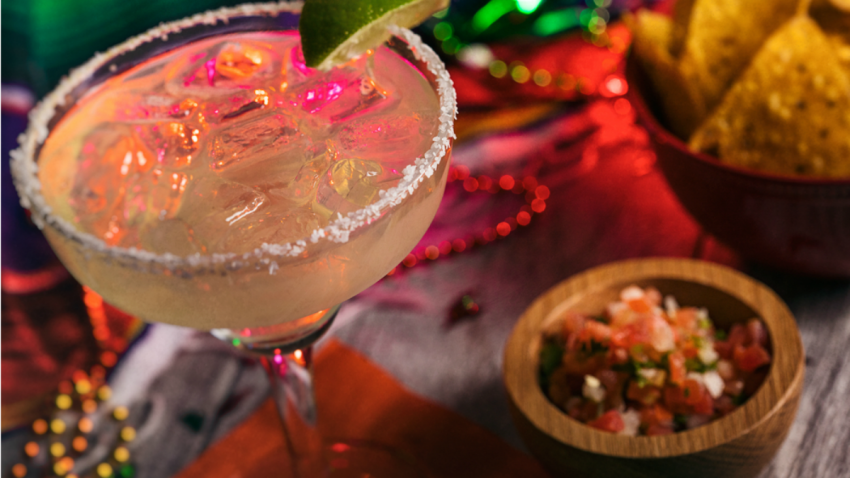 Still trying to figure out where to grab a margarita after work today? Check out some of these spots in Boston-area to help you celebrate Cinco de Mayo.
Loco Taqueria & Oyster Bar, South Boston
Located right on West Broadway in South Boston, Loco is opening at 12 p.m. for those who want to start the celebrations early. Head over for a margarita and some of their famous tacos.
Local
In-depth news coverage of the Greater Boston Area.
[[421453683, C]]
The Lawn on D, South Boston
The Lawn on D will be celebrating Cinco de Mayo all weekend long. There will be music from Tropicante as well as margaritas and food from Temazcal.
[[421453763, C]]
Temazcal, Seaport
Head to Temazcal located right in the Seaport and enjoy sipping your margarita with a view of Boston Harbor. Make sure to try their amazing lobster guacamole too!
[[421453903, C]]
Mija Cantina & Tequila Bar, Faneuil Hall
Stop by Mija located right in Faneuil Hall and try a drink from the biggest tequila menu in Boston.
Tico, Back Bay
If you're in the Back Bay area stop by Tico and try their new tropical frozen margarita at the new patio bar.
Lolitas, Back Bay
You can also head over to Lolitas and celebrate Cinco de Mayo. The restaurant opens at 3 p.m. and don't forget you receive cotton candy at the end of your meal!
[[421456013, C]]
Sunset Cantina, Allston
A classic favorite for nachos and margaritas among college-students...or anyone looking to celebrate the holiday.
[[421454653, C]]
Lone Star Taco Bar, Allston, Cambridge
Head over to Lone Star and check out one of their many tacos featured on the menu.
[[421456003, C]]
Loretta's Last Call, Fenway
Despite being a country-themed bar, Loretta's in Fenway is doing a tequila tasting for Cinco de Mayo. For $15 you get to sample 5 different kinds of tequila and snacks, listen to live music and maybe even win a prize.
Papagayo, Downtown Boston, South boston, Somerville
All three locations will be open all day and night and diners will have the chance to win free giveaways.
The Independent, Somerville
This popular Somerville location will feature Jarofunk the DJ playing music starting at 10 p.m.
River Bar, Somerville
You can also check out the River Bar and enjoy your tacos with a view of the river.
The Painted Burro, Somerville & Brookline
If you're really looking to start the celebrations early, head to The Painted Burro in Somerville or check out their new Burrow Bar in Brookline. Make sure to try one of the Chipotle Pineapple margaritas making its return just for Cinco de Mayo. Doors open at 11:30 a.m.
Besito, Chestnut Hill
If you're in the mood for a tequila tasting, head to Besito in Chestnut Hill for a complimentary tasting from 2-5 p.m. featuring Patron tequila. You can also enter to win a $500 gift card.
Margaritas, numerous locations
Head to one of Margaritas 8 locations in Massachusetts and enjoy $5 margaritas and all you can eat nachos before 4 p.m.
[[421454713, C]]