We're on the way to a phenomenal Thursday featuring a mix of sun and clouds through the day with isolated showers. Winds are mostly calm with gusts between 5 and 10 mph.
The air isn't dry -- isolated showers are possible -- but the day isn't a washout. High temperatures are in the upper 70s, with the possibility for an 80° reading or two across the region.
The moisture ramps up Friday ahead of a weak shortwave with occasional showers. While there may be a rumble of thunder, the day shouldn't be a soaker. Scattered activity leads to miniscule accumulations.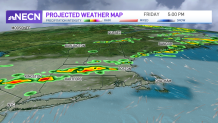 The real treat arrives for the weekend and start of next week. Low humidity days Saturday and Sunday with a light breeze will make for a gorgeous summer weekend.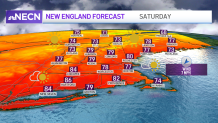 Next week looks to be unsettled with warmer-than-average temperatures. The peak of the heat is Wednesday. That'll bring about thunderstorms, which given the low confidence, showers are spotty in nature.