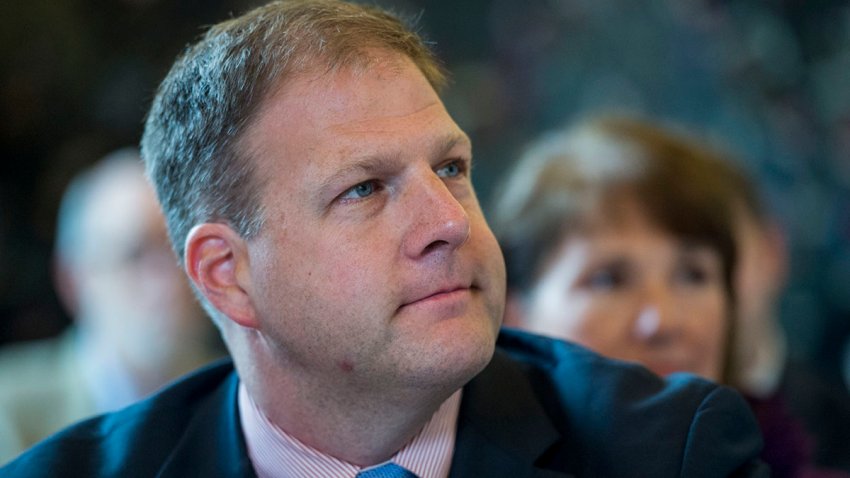 Gov. Chris Sununu said Tuesday that New Hampshire plans to seek federal approval to pay out an extra $300 a week in unemployment benefits to residents under a plan announced by President Donald Trump earlier this month.
He said the state will submit an application to the Federal Emergency Management Agency, which is overseeing the assistance. Seven other states have already been approved for the funding.
If the application is approved, Sununu said New Hampshire residents will be eligible going back to Aug. 1.
"It's a very good opportunity for folks," he said.
One new coronavirus death was reported Tuesday by the state Department of Health and Human Services. There have now been a total of 424 deaths and over 7,000 cases of COVID-19.
"We continue to see low but persistent transmission in our communities," said Dr. Benjamin Chan, the state epidemiologist. He said there have been 20 to 30 new cases per day, with slight decreases over the last two weeks. The positive test rate is under 1%, and hospitalizations are as low as they have been since the start of the pandemic.
There are still two outbreaks at long-term care facilities in New Hampshire, but even that situation is expected to be resolved within the next week.
"It's good news Tuesday," Sununu proclaimed. "That's all really good stuff. It's a testament to all the folks across the state doing really good things."
More on the Coronavirus in New Hampshire
The governor also briefly addressed Laconia Motorcycle Week, which kicks off Saturday and is expected to draw large crowds.
"I think a lot of people are excited about it," he said. "We tried to put a lot of guidance to make sure it goes off safely and we're not going to spread COVID any more than we currently have."
He said there will be aerial flyovers, billboard signage and other efforts to ensure a safe and successful eent.
"Any intentional or reckless disregard of the safety guidance is not acceptable," Sununu said.
NBC10 Boston and Associated Press