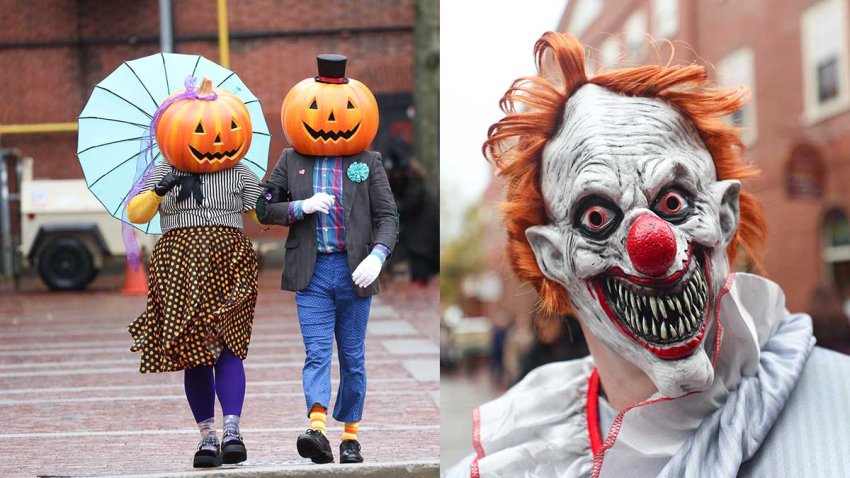 Halloween celebrations that traditionally draw hundreds of thousands of tourists to Salem, Massachusetts, are being scaled back because of the coronavirus crisis.
Each year around 500,000 revelers descend on Salem, which has embraced the moniker of "Witch City," a reference to the infamous witch trials of the late 1600s. But the mayor's office announced Tuesday that many city-run events are being canceled.
The Salem News reports events that have been called off include the Haunted Happenings grand parade, food truck festivals, the Great Salem Pumpkin Walk, and the Mayor's Night Out.
Canceled Haunted Happenings
Haunted Happenings Grand Parade
Mayor's Night Out
Kids' Costume Parade
Lanterns in the Village
Biz Baz Street Fair
Creative Collective Merchant Marketplace vendors
Salem Food Truck Festival
Outdoor food vendors, including Fiesta Shows food trucks
Great Salem Pumpkin Walk
Haunted Harmonies
Howl-o-ween pet parade
The city is moving forward under the assumption that the state will still be in Phase 3 this fall, which prohibits indoor gatherings of more than 25 people and outdoor gatherings of more than 100 people. Officials are working to inform organizers of these state requirements.
Based on that guidance, while some events and activities may still be able to take place with restrictions, including several attractions, museums, walking tours, retail shops, and restaurants, many large-scale functions will be canceled.
Additional restrictions, based on the state's reopening requirements, will exist for outdoor retail in the month of October. Buskers or street performers must comply with social distancing guidelines.
Those planning to attend any Haunted Happenings event should expect "a different October in Salem," officials said. Additional updates will be posted at www.hauntedhappenings.org. The city is evaluating the best course of action for Halloween night.
"Many people inside and outside of Salem will be disappointed that their favorite, fun and festive October activities cannot take place this year," Mayor Kim Driscoll said. "However, as a community we are committed to doing our part to help protect residents, visitors, and staff and prevent the spread of COVID-19 in Salem."
Copyright AP - Associated Press