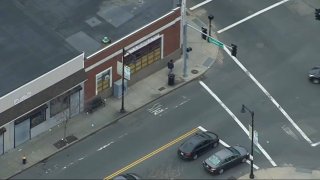 A 17-year-old was arrested Friday in the shooting death of a woman Monday in Boston's Dorchester neighborhood.
Police say 19-year-old Tasjahnaya Dance of Dorchester was shot and killed early Monday afternoon on the intersection of Bowdoin Avenue and Washington Street. She was taken to a hospital, where she was pronounced dead.
Around 6:45 a.m. Friday, police say, a 17-year-old male from Dorchester was arrested and charged with murder. His identity was not released.
Additional charges against the alleged shooter include firing a gun within 500 feet of a building, carrying a gun without a license and unlawful possession of ammunition.
Anyone with information is asked to call 617-343-4470.