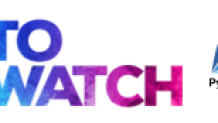 Tuesday in the U.S. marks day five of the 2018 Winter Olympics. Here's what's happening in Pyeongchang:
Shaun White Is Good as Gold
Team USA's Shaun White held off a strong field Wednesday and soared to victory in the men's halfpipe competition in Pyeongchang.
Japan's Ayumu Hirano took silver, while Australia's Scotty James took bronze.
Local
In-depth news coverage of the Greater Boston Area.
White becomes the first snowboarder to win three Olympic gold medals. He also earned the US its 100th Winter Olympics gold medal.
White earned gold in Turin in 2006 and Vancouver in 2010, but didn't even crack the top three in Sochi. That outcome haunted him at times before he hit reset last summer and pointed to South Korea.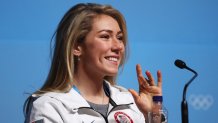 Wintry Weather Stops Mikaela Shiffrin's Debut
Mikaela Shiffrin's debut in Pyeongchang on Wednesday morning was foiled again.
The giant slalom race was postponed due to dangerous winds.
Shiffrin will try again 8:00 p.m. ET on Thursday
Shiffrin was the youngest-ever Olympic slalom champion at the Sochi Games at age 18, and she's the first woman to win three consecutive slalom world titles in 78 years. She hopes to become the first person to win the slalom gold medal twice in a row.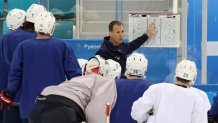 USA Men's Hockey Gives Up 3 Late Goals in Shock Loss to Slovenia
The U.S. men's hockey team's quest for a first gold medal since the "Miracle on Ice" in 1980 got off to a rough start Wednesday, as the Americans allowed Slovenia to come back from two goals down to win 3-2 in overtime.
American Brian O'Neill powered his team to the lead with a goal and an assist, but Slovenia got going early in the third period, when a deflected shot beat U.S. goalie Ryan Zapolski. Still losing with two minutes to go, Slovenia pulled its goalie to play with an extra attacker and soon had an equalizer thanks to captain Jan Mursak. Mursak scored again just 38 seconds into the sudden-death overtime.
This Olympics is the first since 1994 not to feature active NHL players, which may have made the difference in the game — none of the Americans who played in Sochi are on the roster this year, while the Slovenian team was largely unchanged.
But there's a silver lining to the U.S.'s first day in action. The tournament favorites, the Olympic Athletes from Russia, lost their opener as well, falling to Slovakia 3-2 in regulation time. That means the U.S. is still above the Russians in the group standings.
Audrey Asistio Visits Korea House at the Winter Games
NBC10 Boston anchor and reporter Audrey Asistio vists the Team Korea House, where she had a K-Pop star-sighting and got to try out her dance moves. She also checks out where you can dress in elegant Korean attire worn by royalty, called hanbok.
Learning About Corporate Sponsorships at the Olympics
You can't escape the marketing at the Winter Olympics in Pyeongchang. Major corporations pay big bucks to ensure you see their logo, and it all began at the summer games in 1932 when Los Angeles decided to organize their advertising with an Olympic theme. Today, becoming a four-year top-level partner at the Olympics is estimated to cost about $100 million, according to Reuters. NBC10 Boston's JC Monahan has more from South Korea.
Meet the 2018 Winter Olympians From New England