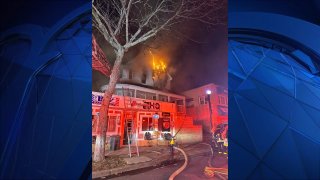 Boston firefighters knocked down a fire overnight at a home on Blue Hill Avenue.
Six adults and two children were displaced and one person was transported with minor injuries by Boston EMS.
The damages to the home are an estimated $1 million.
The Red Cross is assisting those who are displaced.