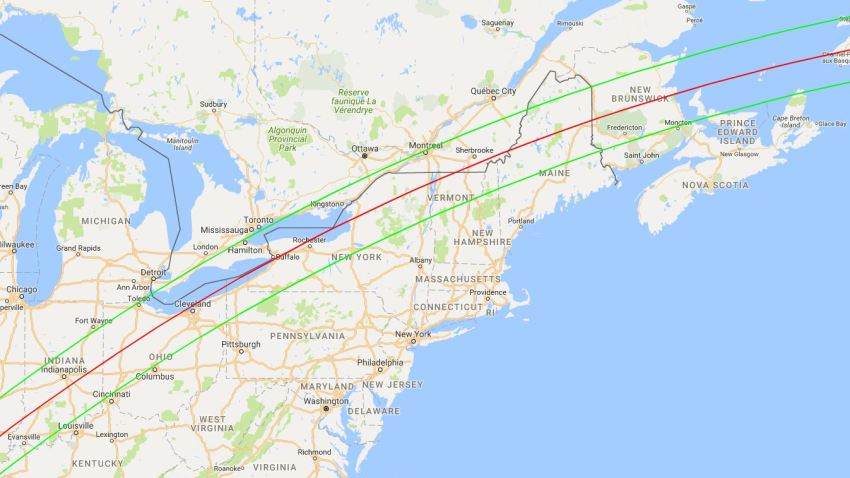 As a layman viewer, with no special glasses, I was mildly entertained by making my box projector to watch the 2017 North American Eclipse.

I remembered how to make that simple viewing device back in 2nd grade when we had a near total eclipse of the sun in March of 1970. Then only two years later in July 1972 we had another nice partial eclipse.

Since then all I have seen are one or two lunar eclipse.

Local
In-depth news coverage of the Greater Boston Area.
The eclipse this year was the most viewed in the history of the United States of America.I believe owe a little credit to Steve Jobs for that.

So when is the solar eclipse in New England?In a cosmic scale, it's only a relatively short wait, a little less than seven years. And it features totality in New England this time.
On April 8 in the year 2024, the sun will be blocked out by the moon, in totality, across portions of Northern New England.

I wonder how much the solar glasses will cost in 2024? You may want to save the ones you have, or buy early.
But then again we may be making them at home with our 3-D printers.
At roughly 4 o'clock in the afternoon one of the best places to be an entire country will be on top of Maine's tallest mountain.

Totality will occur right over Mount Katahdin Maine during that hour. And because it will be April, we should be several feet of snow on the ground up top. What an outstanding winter/spring camping opportunity.

Or maybe you can take the ski lift up at Sugarloaf Ski Resort where it will also be close to a total eclipse.

The weather forecast is still a bit challenging from this far out, but let's go with mostly clear skies at a temperature in the 60s at lower elevations and 40s up high.