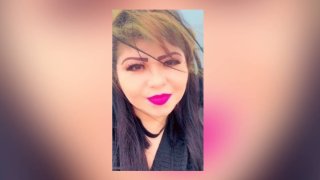 Boston police are looking for information on a missing woman who hasn't been seen since November.
Reyna Morales Rojas, 41, was last seen getting into a vehicle on Bennington Street in East Boston on Nov. 26. Police said she was dropped off on Allston Street in Somerville.
She is described as 5-foot-5, 145 pounds, with black hair and brown eyes.
No other details were immediately available.
"We're just really asking for people who might have some information about that," Middlesex County District Attorney Marian Ryan told NBC10 Boston. "Our understanding is that she was last seen at that address in Somerville, and we're hoping that people might have seen her, might know where she went from there, and will reach out to us and give us that information."
Anyone with information is asked to call 911, Boston Police Detectives at 617-343-4328, or the anonymous Crimestoppers Tip Line at 1-800-494-TIPS.