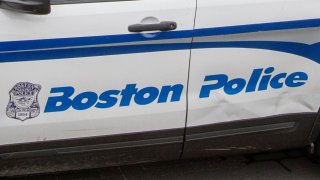 A child was hit by a vehicle on Thursday morning in the Dorchester neighborhood of Boston, according to police in the city.
Officers responded to a report of a pedestrian struck at around 7:30 a.m. Thursday on Magnolia Street, the department said.
Boston EMS responded and was evaluating the child. Police could not say how badly the child was hurt.
The vehicle involved remained on scene.