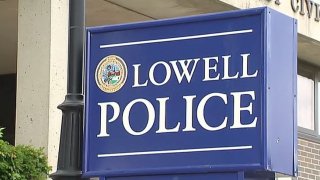 A man was arrested Friday and charged with murder in the killing of another man last month in Lowell, Massachusetts, prosecutors said.
A judge ordered Wesley Lindor, 22, held without bail during a hearing at Lowell District Court hours after Lindor's arrest in Boston, according to the Middlesex District Attorney's Office.
Stedman Tucker, 30, died in the shooting on Oct. 22, at about 6:16 p.m., officials said. He was found shot in the passenger seat of a Toyota Rav-4 on Barker Avenue, and was later pronounced dead at Lowell General Hospital.
Investigators found that Tucker was in the SUV when Lindor, who knew him, approached it. There was a brief verbal exchange, then Lindor opened the door of the vehicle, shot Tucker and left, prosecutors said.
Lindor was also charged with carrying a firearm.
The Middlesex District Attorney's Office and Massachusetts State Police investigation is continuing, officials said.
It wasn't immediately clear if Lindor had an attorney who could speak to the charges.