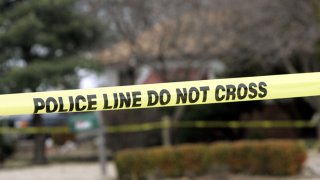 New efforts are underway to solve the 1977 disappearance of a teenage girl from suburban Boston who would be celebrating her 60th birthday this weekend.
Simone Ridinger, of Sherborn, was 17 when she vanished on Labor Day weekend. Authorities say she planned to hitchhike to Cape Cod, where she was to take a ferry to Martha's Vineyard to meet up with her family. She never made it there.
Sherborn police and the National Center for Missing & Exploited Children have teamed up in hopes of solving the case and have posted a blog with new information.
Ridinger's 60th birthday is Sunday.