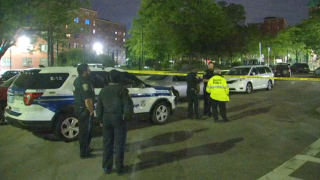 One person is in the hospital after a shooting in Boston overnight, according to Boston EMS.
Officials responded to a shooting in the area of 33 Bickford Street around 11:45 p.m. Tuesday. Upon arrival officers located an adult male who had been shot. The man was taken to an area hospital with non life-threatening injuries.
Boston police are investigating. No arrests have been made. No further information was immediately available.