We stay mostly clear Monday evening in New England as the gusty winds relaxes a bit. We turn colder Monday night, with more communities experiencing their first frost in southern New England.
Still no deep freeze, but lows will be in the 30s inland, 40s at the coast.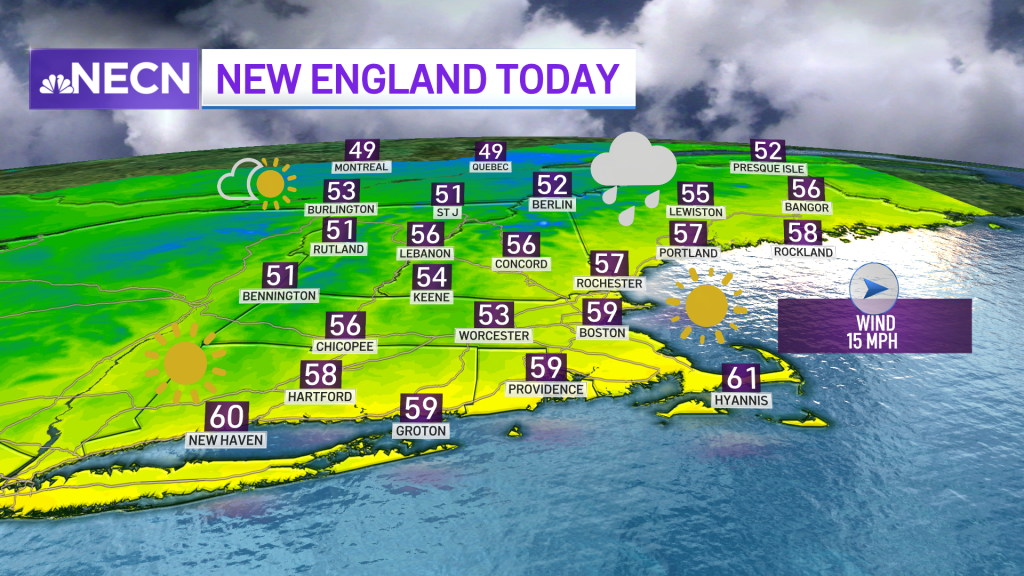 A cold front is moving through on Tuesday and, as it does, we may get a couple of showers or sprinkles, and at least more clouds. Highs only reach the 50s as our steady cooldown begins.
Overnight lows plunge into the low 30s and 20s Tuesday night into Wednesday morning.
We keep a few frosty nights in the forecast this week. Highs only reach the 40s midweek and the rest of this week.
A storm system develops to our south Friday into Saturday, and it looks like it stays to our south, with no impact here at home. We will watch for any forecast track changes closely. For now, we keep our forecast pretty quiet and cool through the rest of the 10-Day.