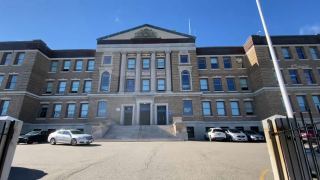 Police say a gun was recovered on Friday morning at a school in South Boston.
Boston police said a firearm was recovered at Excel High School at 95 G St.
Excel High School officials said they were notified of a safety concern that was addressed around 7:50 a.m. when a gun was found in a student's backpack as he attempted to enter school during morning bag checks.
The school was immediately placed into safe mode. The student fled, leaving the building without the bag and driving away.
Boston police were called and responded to the scene, and the safe mode was lifted within about 10 minutes. Classes are continuing as planned.
No arrests have been made, police said, but school officials said the student is subject to consequences with Boston police and discipline as outlined in the Boston Public Schools Code of Conduct.
No further information was immediately available.