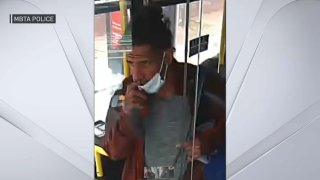 Transit police are looking to identify a man after an attack involving a hypodermic needle on an MBTA bus.
The incident happened around 12:30 p.m. Wednesday as the bus was at the intersection of Massachusetts Avenue and Harrison Avenue in Boston's South End.
Police released a photo of the man and asked anyone who knows who he is to come forward.
Anyone with information is asked to call 617=222-1050 or text an anonymous tip to 873873.