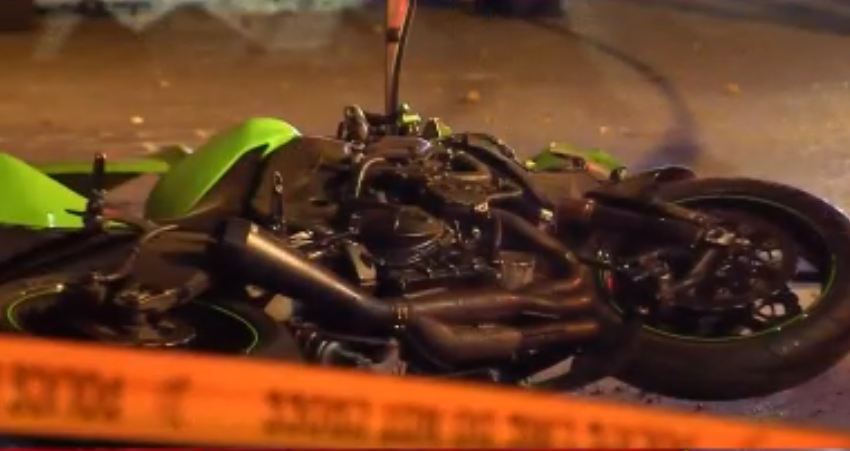 A man has died and a woman is hospitalized with serious injuries after a motorcycle crash in Medford Thursday night, according to Massachusetts State Police.
Enzo Vnicius, 29, of Malden, was driving a 2008 Kawasaki motorcycle when the front tire popped off on the road. Vnicius lost control and hit the back right corner of a parked van, ejecting him and his passenger.
Download our free mobile app for iOS or Android to get the latest breaking news and in-depth coverage of COVID-19.
Vnicius struck a tree and was determined dead on scene. His passenger, a 31-year-old woman from Somerville, was thrown onto the sidewalk and transported to Massachusetts General Hospital with serious injuries. 
The crash happened around 9:20 p.m. Thursday on Fellsway North in Medford. The Massachusetts State Police, the Collision Analysis Reconstruction Section (CARS) and Crime Scene Services Section (CSSS) are still investigating.
Troopers were assisted on scene by the Massachusetts Office of the Chief Medical Examiner and the Massachusetts Department of Transportation.