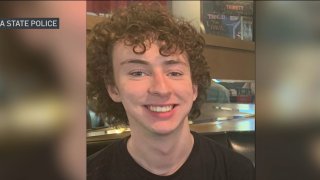 Police are searching for a teenager from Huntington, Massachusetts, who has been missing for several days.
Massachusetts State Police say 17-year-old Joshua West was last seen on Thursday, Feb, 16m in Hungtington.
He was wearing blue jeans, a red shirt, and a grey hoodie, police said. Investigators do not believe the teen has his cell phone with him.
Anyone with information is asked to contact state police at 413-862-3312 or 413-586-1508.