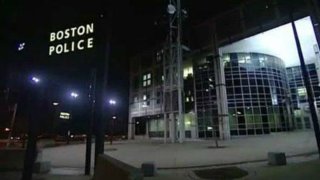 A man was arrested Thursday after a 68-year-old woman was assaulted earlier this month in Boston's Roxbury neighborhood.
The Boston Police Department shared a surveillance photo earlier in the day asking the public's help to identify a person of interest in the incident. The department later announced that 34-year-old Ranlee Flores of Roxbury had been arrested.
Around 5:30 p.m. on Dec. 8, police said they responded to a report of a stabbing on Deckard Street. When they arrived, they found a 68-year-old woman who said she was attending to belongings in the back of her SUV when she was approached by an unknown male subject who offered his assistance.
After a few moments of speaking with each other, the man suddenly struck the woman on the back of her head with an object, at which time a struggle ensued. The woman fought back, hitting the suspect with her fists while kicking and screaming for help.
The suspect then fled the area on foot.
During the incident, the woman was stabbed in the chest, but she told police she wasn't sure when the injury occurred. She was taken to an area hospital for treatment of non-life-threatening injuries, police said.
Police said Flores was wanted on outstanding warrants for unlawful firearm possession, destruction of personal property and lewd and lascivious speech or behavior.