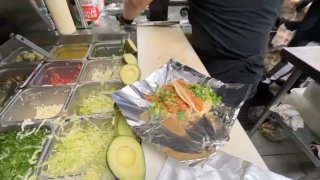 A Massachusetts restaurant is serving up some of the best in the country, according to a new ranking.
Taquería El Amigo in Waltham placed at #84 on Yelp's 100 best restaurants in America, and that's only less than two years after it opened.
"We are very proud of it, especially since we have only a year and six months here," said Carlos Timoteo, who owns El Amigo along with his three brothers, on Friday.
He also pointed out that people from far away come to his restaurant to enjoy what it has to offer. Timoteo said he was very grateful to the whole team, including waiters and dishwashers, to be among the best.
To anyone headed to the restaurant for the first time, he recommended his favorite item on the menu: enchiladas.
The top 3 places on the list went to California, Hawaii and Florida, but the rest of the list includes restaurants from all parts of the country. The top 100 include many styles, tastes and budgets according to Yelp.