A dog that had fallen into the water in Wareham, Massachusetts, was rescued on Saturday morning, despite record-low temperatures across the region.
Wareham first responders were called to the pond where the dog, named Dakota, had fallen in at around 7:19 a.m., firefighters said. The dog was spotted struggling in the water around 150 feet from shore.
Firefighters on Barker Road jumped into the water and brought Dakota to a warm rescue vehicle to be returned to the owners.
Extreme Cold Causes Sea Smoke in New England
Officials estimate the dog was in the water for about 20 minutes before being rescued. The dog was taken to a veterinarian for treatment.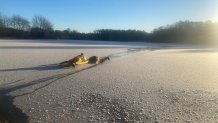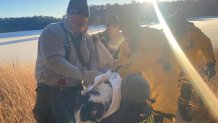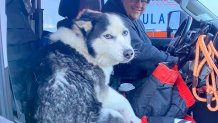 Wareham Police and Department of Natural Resources, along with Wareham EMS assisted at the scene, firefighters said.