Katherine Underwood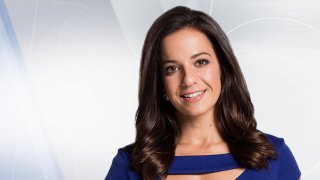 Katherine Underwood joined NBC 10 Boston and necn in 2014. She is thrilled to be back home in New Hampshire covering the stories that matter to the people in her home state.
Katherine comes to necn from CBS13 News in Portland, Maine where she spent two years as a general assignment reporter. During that time, Katherine actually spent many days in New Hampshire reporting on events that impacted families across New England, including the disappearance of a North Conway teen, her mysterious homecoming, and the arrest of her alleged kidnapper, Nathaniel Kibby.
Before Maine, Katherine lived in Albany, New York as a reporter for FOX23 News. While at FOX23, Katherine felt privileged to be able to tell the stories of those Upstate New York residents who suffered great loss as Tropical Storm Irene ravaged the Capital Region and floods wiped out entire neighborhoods.
She and her photographer became stranded as the eye of the storm came right over Schoharie County on that fateful Sunday afternoon. Her coverage of the storm and of the recovery efforts in the months following became national interest and was recognized by the Associated Press.
Katherine's first full-time job on-air was in Elmira, New York at WENY-TV, where she was an anchor and reporter.
She graduated magna cum laude from the University of Connecticut with a double major in journalism and Latin American studies.
She grew up in southern New Hampshire, where her family still resides. She is a certified Zumba instructor and loves a good workout. She is looking forward to spending more time with her family, especially her niece and nephew, and old friends in the area where she grew up.
An avid snowboarder and water skier, she is excited to be back in New Hampshire where the winters are long and the summers are beautiful!